Punks Giving promotes unity and fundraising though music, art and events.
Photo Credit: Yohann LIBOT via unsplash https://unsplash.com/@yohannlibot
Our Mission is to identify and unite positive resources in the punk and hardcore community for populations in need.
Punks Giving Volume 2 (2022) Charitable Compilation Album Now Available!
Saturday November 19th 
Join Punks Giving, Inc. for
SKATES GIVING
at Redlands Skate Park
601 N University St
Redlands, CA 92374
FREE SHOW!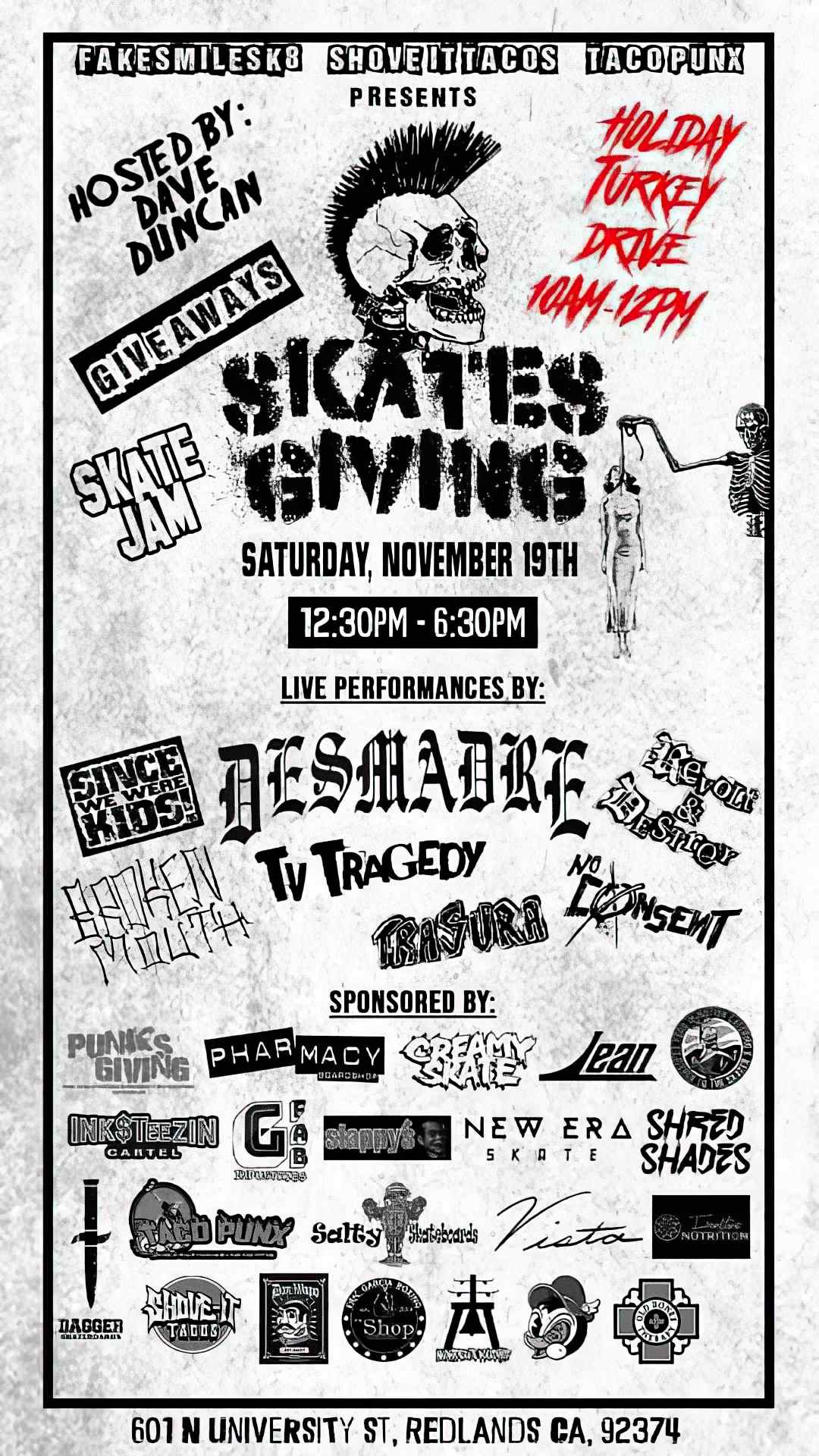 Saturday November 26th
Join Punks Giving, Inc. for
PUNKS GIVING
at Water Street Village
505 S Water St
Corpus Christi, TX 78401
Have you checked out the FREE and LOW COST educational resources curated by Punks Giving, Inc. to help satisfy the "1st Chord" of our "3 Chord Approach"?
I. BETTER YOURSELF. Punks Giving believes that the betterment of the world starts with us individually, then expands outwards into our families, the community, the world. Punks Giving has curated, and continues to curate, educational and professional resources to help in this "Chord". These resources can be found on our website and range from free and low cost online classes to build skills in a profession and expand your resume to seek for better and more financially and personally rewarding employment. There will also soon be resources and links such as job listings and additional classes. Our hope and goal for the future is to provide financial scholarships not only for the online courses but also for other educational and professional expansion.
Visit our "Better Yourself" chord page or click the images below for courses provided at those organizations.